Publicerat den
2 October 2009
under
Listan
av
Gästskribent
.
6 kommentarer
.
91. Dizzee Rascal, »Fix Up, Look Sharp«
(singel & albumspår, Boy In Da Corner, 2003)
Gästskribent: Fanny Lindgren
Det starkaste minnet jag har av »Fix Up, Look Sharp« är från när jag sprang Hornsgatan fram mitt i natten, någongång 2004. Jag minns att jag undrade om ilska var en godtagbar dödsorsak. Sen dunkade åttiotalskompet ut tankarna ur huvudet.
Minns ni hiphopscenen strax innan tvåtusentalet började?
Den ekade tacky amerikansk inredning, nyrikhet och klichéer. I sällsynta sammanhang hörde man hiphop ute – och då var man antingen på Reclaim-fest eller på Kafé 44a. Eller så hade man lyckats komma in på Trädgården, som till skillnad från nu faktiskt hade ett hiphopgolv och inte bara besöktes av kuksvennar från Lidingö. Men för många var det omöjligt att relatera de till crunkdånande knarklangartexter som övervägde det begränsade utbudet.
Svensk hiphop hade kämpat sig fram under ungefär fem år. Petter och Ken härmade USA, MBMA var studentikost passivaggressiva, och Fattaru lät som hissmusiken i Lustiga huset. Det var bara att välja.
Musiken med den något luddiga betäckningen »grime« slog ut allting annat på två veckor. En snabbt passerande våg av »Jaha, vad det såhär det kunde låta?« susade genom ett musiksverige som började återupptäcka både technon och åttiotalet.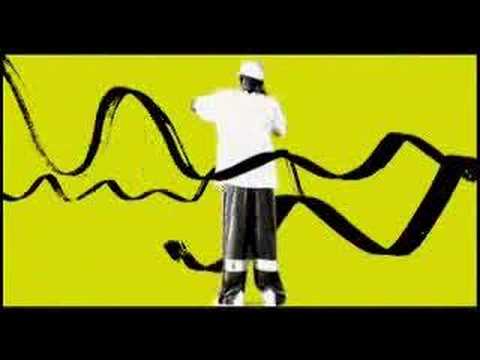 Dizzie Rascal var aldrig bäst (det var Wiley). Han var aldrig duktigast (det var Kano och Shystie). Han var inte heller snyggast (det var Kano och Shystie).
Men han var ung, pigg och arg. Hans skivor och videos var estetiskt tilltalande och inte minst gick det att dansa till. Direkt från de daskgrå, regnblöta gatorna i England spottade han sig fram mellan smuts och poliser i roliga brittiska hattar. Han hade inget slott i LA. Han hade samma accent som Lucksmiths och Morrissey, och världen han befann sig i fanns en 150 kronors flygbiljett ifrån oss.
»Fix Up, Look Sharp« kanaliserade min ilska då. När jag lyssnar på den nu kan jag fortfarande inte låta bli att nynna med i den fantastiska stycket »Be serious you wouldn't last an hour in my shoes/It's an Air-Force-One/Trainers by the truck load, trainers by the tonne«.
Fanny Lindgren är hiphopskribent och serietecknare från Stockholm.
Lyssna också på:
Wiley, »Wearing My Rolex« (singel & albumspår, See Clear Now, 2008)
Audio clip: Adobe Flash Player (version 9 or above) is required to play this audio clip. Download the latest version here. You also need to have JavaScript enabled in your browser.
Roots Manuva, »Join The Dots« (albumspår, Run Come Save Me, 2001)
Audio clip: Adobe Flash Player (version 9 or above) is required to play this audio clip. Download the latest version here. You also need to have JavaScript enabled in your browser.
Fattaru, »100:-« (singel & albumspår, Mina drömmars stad, 2006)
Audio clip: Adobe Flash Player (version 9 or above) is required to play this audio clip. Download the latest version here. You also need to have JavaScript enabled in your browser.
Lyssna på Nollnolltalet.se-listan på Spotify! Den finns både med Lyssna också-låtar, och utan.
Etiketter:
Dizzee Rascal
,
Fattaru
,
Roots Manuva
,
Wiley