Publicerat den
5 December 2009
under
Listan
av
David Hylander
.
2 kommentarer
.
27. Britney Spears, »Toxic«
(singel & albumspår, In The Zone, 2003)
Jag undrar hur Britney Spears skulle sammanfatta 00-talet. Hon började det som en cyniskt sexualiserad »true love waits«-lolita och fortsatte det som allmänt åtlöje på, ibland över, gränsen till nervsammanbrott. Nu när det tar slut är hon… åtminstone på fötter, både som människa och artist, och bara det räcker för att man ska se på Britney med en hel del respekt.
För betraktar man för ett ögonblick Britney Spears som medmänniska, inte som medialt missfoster på gränsen mellan verklighet och fiktion, förstår man förstås att hon måste ha haft ett helvete. En uppslitande skilsmässa, förlorad vårdnad om barnen, psykiska problem − allt, verkligen allt, inför ögonen på en skvallersnaskande allmänhet som guilty pleasure-njutit av att se henne lida, förnedras och hånas. Som om hela hennes person, inte bara hennes musik, existerade enbart för vår underhållnings skull.
Egentligen borde den här texten kanske handla om »Piece Of Me«, singeln som på många sätt återupprättade Britney Spears som popartist och blev hennes revansch på alla som självgott skrattat åt − eller till och med profiterat − på hennes elände.
Men det är en annan låt signerad producentduon Bloodshy & Avant som är hennes bästa, och som röstats in på topp 30 på den här listan.
Det är »Toxic«, med sitt oemotståndliga driv i beatet, sina sylvassa syntstråkar, och Britney Spears i femme fatale-farlig högform. Den är en futuristisk film noir omstöpt till listpopsingel, ett tuggummi med en cyanidkapsel gömd i mitten.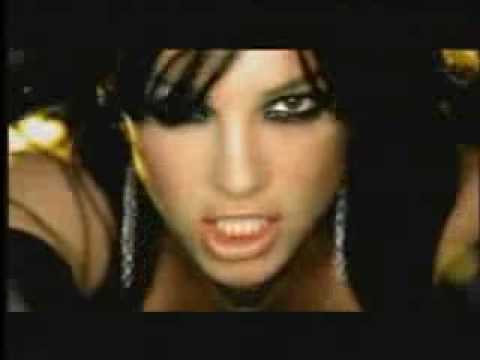 För första gången kändes Britney på allvar, inte bara som en photshoppad pappdocka att klistra på skivomslag för att sälja singlar till mellanstadietjejer.  För första gången såg man det som skulle blomma ut på allvar med »Piece Of Me« och it's Britney, bitch tre år senare. En självsäker, uttrycksfull sångerska. Rent av en hårding. Det som kommer att bli det bestående intrycket av en artist som är omöjlig att ignorera när 00-talets musik ska sammanfattas.
Och även om vi kanske kommer att minnas personen, ikonen, Britney mer än hennes musik, är »Toxic« precis den sortens hitsingel som bara kommer att bli starkare med åren. Som 2020-talets popnördar kommer att hitta i mp3-arkiven (eller var de nu kommer att leta efter gammal musik) och tänka »oj, Britney Spears var ju grym!«
Det är svårt att inte känna att hon har förtjänat att bli ihågkommen på det viset.
David Hylander är redaktör för Nollnolltalet.se och för Musikmagasinet Novell som kommer med ett nytt nummer den 17 december.
Lyssna också på:
Britney Spears, »Piece Of Me« (singel & albumspår, Blackout, 2007)
Audio clip: Adobe Flash Player (version 9 or above) is required to play this audio clip. Download the latest version here. You also need to have JavaScript enabled in your browser.
Paris Hilton, »Stars Are Blind« (singel & albumspår, Paris, 2006)
Audio clip: Adobe Flash Player (version 9 or above) is required to play this audio clip. Download the latest version here. You also need to have JavaScript enabled in your browser.
Shakira feat. Wyclef Jean, »Hips Don't Lie« (singel & albumspår, Oral Fixation vol. 2, 2006)
Audio clip: Adobe Flash Player (version 9 or above) is required to play this audio clip. Download the latest version here. You also need to have JavaScript enabled in your browser.
Lyssna på Nollnolltalet.se-listan på Spotify! Den finns både med Lyssna också-låtar, och utan.
Etiketter:
Bloodshy & Avant
,
Britney Spears
,
Paris Hilton
,
Shakira
,
Wyclef Jean