Publicerat den
16 December 2009
under
Listan
av
Gästskribent
.
2 kommentarer
.
16. Sébastien Tellier, »La Ritournelle«
(singel & albumspår, Politics, 2004)
Gästskribent: Stefan Westrin
I en av nollnolltalets bästa romaner, Roberto Bolaños 2666, träffar den spanske filosofen Amalfitano en ung, boksynt apotekare, och förhör sig om hans favoritböcker. Det visar sig att apotekaren gillar till exempel Herman Melvilles långnovell Bartleby och Franz Kafkas novell Förvandlingen. Inte med ett ord nämner han de båda författarnas stora romaner, Moby Dick och Processen.
»Vilken ledsam paradox, tänkte Amalfitano. Nu för tiden är till och med boksynta apotekare för rädda för att ta sig an de stora, ofullkomliga, forsande verken, böcker som blixtrar fram stigar in i det okända. De väljer de stora mästarnas fulländade övningsstycken. Eller, vilket egentligen är samma sak: de vill titta på när de stora mästarna sparrar, men de har inget intresse av verklig strid, när de stora mästarna kämpar mot det där, det där som sätter skräck i oss alla, det där som kuvar oss och sporrar oss att gå vidare, genom blod och dödliga sår och stank.«
När det gäller Roberto Bolaños eget författarskap så tror jag att framtiden kommer att ge Amalfitano fel. Trots att han också åstadkom fantastiska noveller kommer han att fortsätta läsas för sina verkliga strider, De vilda detektiverna och kanske framför allt just 2666, vidunderliga tusensidorsromaner som kämpar sig fram genom blodet och såren och stanken. De kanske är tungrodda, eller rent av tjatiga i långa stycken, men mitt i all den stora komplexiteten löper ett pärlband av litterär storhet som gång på gång får läsaren att tappa andan av hänförelse.
Sébastien Telliers eleganta novellsamling under nollnolltalet hette Sexuality och kom 2008: elva snygga stilövningar i fransk sexy time-pop varav en, »Divine«, blev sången på allas läppar när den blev utnämnd som Frankrikes bidrag till Eurovision-spektaklet. Men hans stora, brötiga roman till album, den som blixtrade fram stigar in i det okända, hette Politics och kom några år tidigare.
Och den sällsynt stora pärlan i det ostronet heter »La Ritournelle«.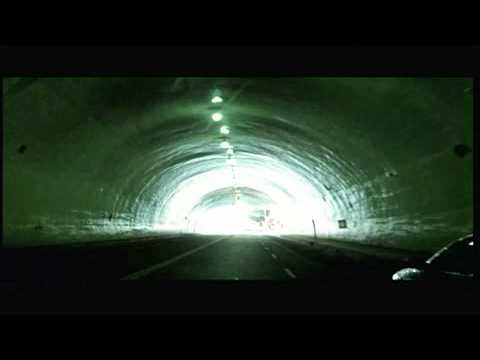 Jag har ännu inte sett någon pop-förståsigpåare som lyckats förklara dess storhet med ord. Men det var något av det vackraste som hände under nollnolltalet. Förmodligen är det något av det vackraste du kommer att få höra under hela ditt liv.
Stefan Westrin är frilansjournalist och medverkar regelbundet i Musikmagasinet Novell. Han har tidigare skrivit om Antony & The Johnsons »Cripple & The Starfish« på Nollnolltalet.se.
Lyssna också på:
Sébastien Tellier, »Divine« (singel & albumspår, Sexuality, 2008)
Audio clip: Adobe Flash Player (version 9 or above) is required to play this audio clip. Download the latest version here. You also need to have JavaScript enabled in your browser.
Air, »Playground Love« (från soundtracket till The Virgin Suicides, 2000)
Audio clip: Adobe Flash Player (version 9 or above) is required to play this audio clip. Download the latest version here. You also need to have JavaScript enabled in your browser.
Phoenix, »Long Distance Call (Sébastien Tellier remix)« (remix, 2006)
Audio clip: Adobe Flash Player (version 9 or above) is required to play this audio clip. Download the latest version here. You also need to have JavaScript enabled in your browser.
Lyssna på Nollnolltalet.se-listan på Spotify! Den finns både med Lyssna också-låtar, och utan.
Etiketter:
Air
,
Phoenix
,
Sébastien Tellier