Publicerat den
20 October 2009
under
Listan
av
Gästskribent
.
2 kommentarer
.
73. Studio, »Out There«
(albumspår, West Coast, 2006)
Gästskribent: Stefan Zachrisson
Under 00-talet gick det fortfarande väldigt bra att döma en skiva efter dess post-digitala omslag. Ett vinyl-album på egen etikett, i begränsad 500 ex-upplaga, ett svart omslag, minimalt med information och en öppningslåt på 16 minuter… Inte en helt omedveten presentation. Post-punk? Dansmusik? Nytt? Gammalt? Eftersom denna skiva – Studios debutalbum West Coast – uppenbarade sig just hösten 2006 var det inte särskilt konstigt att svaret var »ja« på samtliga dessa frågor.
Musik som lämnade treminuterslåtformatet därhän och sökte sig vidare. Musik med ena foten i dansmusik och den andra i postpunk/indie/prog-med-ett-g. Intensivt torrt sväng, flödande, repetitivt. Inget nytt i sig. »Out There« gjordes med sådan pondus att det ändå kändes som första gången. Det var i mina öron en verklig tour de force och för Studio en pånyttfödelse. En låt i rakt nedstigande led från Joy Divisons »Disorder«, men utsträckt till en evighet. När jag tre år senare återvänder till »Out There« är jag fortfarande imponerad, jag spetsar fortfarande öronen.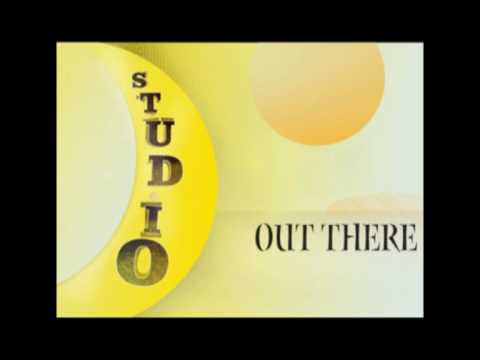 »Baleariskt«. Jag hajjade nog aldrig riktigt vad som menades. Något med havet. Jag föreställde mig något mycket mer lekfullt och radikalt än Chris Rea, vågskvalp och en drink på yachten. Min hjärna seglade fel och tänkte istället på Manuel Göttsching och Martin Hannett. Bra grejer! Studio fick, som all annan bra musik, funka som en kompass för att hitta och sålla vidare bland alla olika trådar till dået och nuet. Allt hänger samman, mycket är vad man tror, på andra sätt än man trodde.
Havet som metafor är gammal och välanvänd. Ständigt detta hav! På 1920-talet pratade den franske författaren Romain Rolland om »den oceaniska känslan«. Han menade att den sanna källan till religiösa känslor var »a sensation of ›eternity‹, a feeling as of something limitless, unbounded – as it were, ›oceanic‹«. Spola framåt till 1980-tal, överför till musik och den lösa genre-beteckningen »oceanic rock«. Drömsk, hypersensibel musik från AR Kane, Cocteau Twins och My Bloody Valentine. Tillbaka till 00-talet: »Out There«. Musik att pulsera med i, lösas upp i, in i evigheten. Standing on a beach, staring at the sea.
Stefan Zachrisson startade fanzinet Benno på 90-talet och har varit en tongivande närvaro i svensk oberoende popmusikkultur sedan dess. Han tycker att »Out There« är 00-talets näst bästa låt, efter Paddy McAloons »I Trawl The Megahertz«.
Lyssna också på:
Studio, »West Side« (singel & albumspår, West Coast, 2006)
Audio clip: Adobe Flash Player (version 9 or above) is required to play this audio clip. Download the latest version here. You also need to have JavaScript enabled in your browser.
Lindstrøm, »I Feel Space« (singel & albumspår, It's A Feedelity Affair, 2006)
Audio clip: Adobe Flash Player (version 9 or above) is required to play this audio clip. Download the latest version here. You also need to have JavaScript enabled in your browser.
Gui Boratto, »Beautiful Life« (albumspår, Chromofobia, 2007)
Audio clip: Adobe Flash Player (version 9 or above) is required to play this audio clip. Download the latest version here. You also need to have JavaScript enabled in your browser.
Lyssna på Nollnolltalet.se-listan på Spotify! Den finns både med Lyssna också-låtar, och utan.
Etiketter:
Gui Boratto
,
Lindström
,
Studio