Publicerat den
7 October 2009
under
Listan
av
Gästskribent
.
5 kommentarer
.
86. The Essex Green, »The Late Great Cassiopia«
(albumspår, The Long Goodbye, 2003)
Gästskribent: Jenny Damberg
Raka rader, raka benor, böjda ryggar. En klocka som på egen hand drar ut tiden, krymper varje steg, förlänger varje sekund. Väggar som växer inåt. En oändlig sträcka av dagar att räcka igenom.
Där, då. Det smattrar till. En rytm av fingertoppar, av blyertspennor, linjaler, av ren, oförstörd energi som väller fram. Och det som händer nu är något fantastiskt. Något som händer en poplåt på hundra, nej tusen, det rastlösa smattrandet lyfter, lättar, där är ett öppet fönster, där är vind, en blå himmel, höga dagrar. Upp, i väg. Acceleration. Ljusets hastighet.
»The Late Great Cassiopia« är The Essex Greens starkaste ögonblick. Kärnfull, i sitt lilla format helt vidunderlig.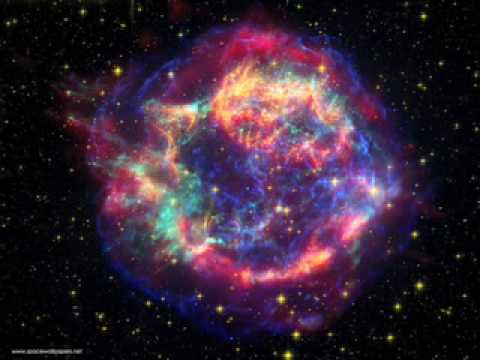 Från essentialistiskt håll är det rimligt att invända mot att en låt placerar sig på en lista över 00-talets bästa låtar när den – melodi-, kompositions-, inspelningsmässigt – lika gärna hade kunnat vara från The Zombies 60-tal eller Fleetwood Macs 70-tal.
Men popmusikens tid är krökt sedan länge (början? Så är det väl alltid?).
The Essex Green var (tillsammans med Ladybug Transistor, Finishing School och The Sixth Great Lake) ett av banden i det gäng av syskon, par, ex och vänner som med hjälp av skivbackar, skivbutiker, folkrock, softrock och ett tidvis gemensamt boende i ett Brooklyn tvinnades samman på 90-talet. Som en del av det nypsykedeliska kollektivet Elephant 6 hade de släppt blomsterbarnystra ep:n Everything Is Green, innan de begav sig till Catskillsbergen norr om New York för att spela in The Long Goodbye, det album där »The Late Great Cassiopia« blixtrar fram.
De åkte till Woodstock; de gjorde läxan fullt ut. Utan att vara ett stort, eller ens självklart, band. Ställda mot senare samtida som The Magic Numbers, Fleet Foxes eller till och med Midlake framstår The Essex Green som det trubbigare, lite handsvettnervösa äldre syskonet som aldrig riktigt var i fas.
Och ändå. Här är de. Här, nu som då. Ett första slag, ett andra, snabbt, som ett, en berättelse om berömmelse, framgång, misslyckanden, sammanbrott på imperienivå, ett liv?, en civilisation? – kanske både och; vad spelar det för roll? Det är ju i grunden samma sak, allt virvlar ner, virvlar med, fräts ut av överljudsfalsetten från Chris Ziter och Sasha Bell, försvinner till något försvinnande litet, långt därnere. Hisnande, varje gång.
Jenny Damberg är nöjesjournalist och webbredaktör på DN På Stan. Hon har »The Late Great Cassiopia« som nummer 28 på sin lista över 00-talets bästa låtar. The Knifes »Heartbeats« är nummer ett.
Lyssna också på:
The Magic Numbers, »Take A Chance« (singel & albumspår, Those The Brokes, 2006)
Audio clip: Adobe Flash Player (version 9 or above) is required to play this audio clip. Download the latest version here. You also need to have JavaScript enabled in your browser.
Midlake, »Roscoe« (albumspår, The Trials Of Van Occupanther, 2006)
Audio clip: Adobe Flash Player (version 9 or above) is required to play this audio clip. Download the latest version here. You also need to have JavaScript enabled in your browser.
Fleet Foxes, »He Doesn't Know Why« (singel & albumspår, Fleet Foxes, 2008)
Audio clip: Adobe Flash Player (version 9 or above) is required to play this audio clip. Download the latest version here. You also need to have JavaScript enabled in your browser.
Lyssna på Nollnolltalet.se-listan på Spotify! Den finns både med Lyssna också-låtar, och utan.
Etiketter:
Fleet Foxes
,
Midlake
,
The Essex Green
,
The Magic Numbers