Publicerat den
6 October 2009
under
Listan
av
Gästskribent
.
6 kommentarer
.
87. Felix Da Housecat, »Ready 2 Wear«
(singel & albumspår, Devin Dazzle & The Neon Fever, 2004. Remix av Benny Benassi.)
Gästskribent: Billy Rimgard
På en bilfärd mellan Kvänum och Stockholm spelar radion Magnus Ugglas »Ska vi gå hem till dig« och vi diskuterar hur fasen den kunde bli en hit. Låten är larvigt pompös, Uggla har inte röstkvalitet nog för att bära upp arrangemanget med värdighet och texten är sjukt banal. Vi kommer fram till att det inte handlar om konstnärligt uttryck eller kvalitet. Det handlar om att när den släpptes spelade diskoteken fortfarande tryckare, och att den innehåller de snyggast förtäckta raggreplikerna i musikhistorien.
Pojken och flickan som träffats, flörtat under kvällen och nu börjar undra vart den natten ska ta vägen kan helt enkelt ta en oskyldig dans och sedan mima textraderna till varandra. Om inget händer så skitsamma, sjöng bara med i texten ju. Om det finns intresse kan den andra bara svara på Ugglas fråga och så är det klappat och klart. Jag antar att det är samma sak på r&b-klubbar, även om det kanske är lite mindre diskret att mima att man vill »fuck you with the skirt on in the back seat of a Yukon«.
Kärlekskranka klubbkids med smak för elektronisk musik har däremot alltid haft svårare att förtäcka närmanden i musiken. Kraftwerks »Radioaktivität« är väldigt många saker, men kanske inte sexig. Man kan spela luftcongas till minimaltechnons repeterande beats men det kan knappast ses som en invit. Bara den som verkligen är desperat kan skrika med i »Harder, Better, Faster, Stronger« och se en underliggande referens till sängkammarhalmen.
ENTER: Felix Da Housecat – »Ready 2 Wear«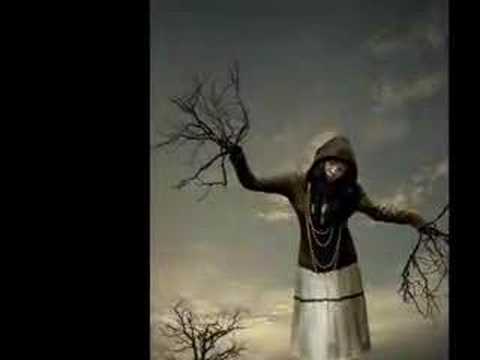 Han undrar om hon bara vill vara kompis. »You are a star.«
Hon vill strunta i sina kompisar och hänga med honom. »We can dance all night.«
Han hoppas att hon struntar i sina kompisar. »Why won't you stay a while.«
Hon undrar hur hon ska låta honom veta utan att göra bort sig om han inte är intresserad. »You blow my mind tonight.«
Han tycker att hon är så satans snygg i outfiten som tog flera timmar för henne att göra perfekt. »You! Wear it well! Wear it well!«
Och sen kan de sjunga »You look good when you wear it well« tillsammans hela kvällen.
»Ready 2 Wear« är en genialisk poplåt. Den är eufori, melodi och koppleri på samma gång. Trots en nästan irriterande enkelhet fanns det en tid där på nollnolltalet var den soundtrack till så många nätter vid dimmiga bardiskar och rökfyllda dansgolv att jag automatiskt känner suget efter pilsner och doften av kolsyreis bara de knackiga trummorna går igång. Eller när den otämjbara, djävulska basen brakar loss i Benny Benassi-remixen som kunde få vilket klubbgolv som helst att explodera. Den är ljudet av vänskap, av glädje, av kärlek.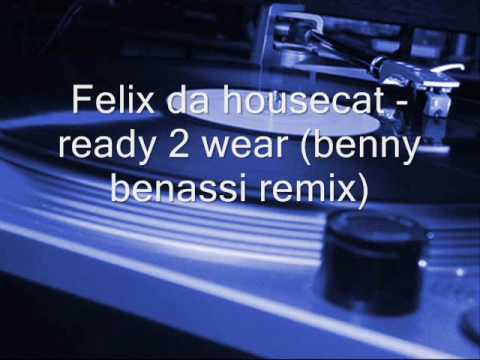 »Ready 2 Wear« älskar O.M.D. och fumlande syntpop från tidigt åttiotal. Den älskar det opolerade, det lite skeva. En del av sången är så distad att den smälter in i syntljuden och på nästan fyra minuter byter den aldrig melodi eller ackordsföljd. Men tusen lyssningar senare är den fortfarande inte tråkig eller utnött. Det brukar vara vad som kännetecknar en klassiker.
Billy Rimgard är musikskribent. Han har Daft Punks »One More Time« som nummer ett på sin lista över 00-talets bästa låtar. »Ready 2 Wear« är nummer 11.
Lyssna också på:
Fischerspooner, »Emerge« (singel & albumspår, #1, 2001)
Audio clip: Adobe Flash Player (version 9 or above) is required to play this audio clip. Download the latest version here. You also need to have JavaScript enabled in your browser.
Ladytron, »Destroy Everything You Touch« (singel & albumspår, Witching Hour, 2005)
Audio clip: Adobe Flash Player (version 9 or above) is required to play this audio clip. Download the latest version here. You also need to have JavaScript enabled in your browser.
Ellen Allien & Apparat, »Do Not Break« (albumspår, Orchestra Of Bubbles, 2006)
Audio clip: Adobe Flash Player (version 9 or above) is required to play this audio clip. Download the latest version here. You also need to have JavaScript enabled in your browser.
Lyssna på Nollnolltalet.se-listan på Spotify! Den finns både med Lyssna också-låtar, och utan.
Etiketter:
Ellen Allien & Apparat
,
Felix Da Housecat
,
Fischerspooner
,
Ladytron