Publicerat den
20 November 2009
under
Listan
av
Gästskribent
.
1 kommentar
.
42. Game feat. 50 Cent, »Hate It Or Love It«
(singel & albumspår, The Documentary, 2005)
Gästskribent: Jenny Seth
När Lil' Wayne förra sommaren sålde en miljon ex av Tha Carter III på bara en vecka blev det kronan på ett årtionde präglat av Dirty South. Nästan all hiphop och r'n'b som var värd att lyssna på 00-talet kom från Texas, Lousiana, Georgia, Tennessee eller Florida.
Den hostmedicinsläpiga rapen från den amerikanska Södern tog över radiostationer och topplistor i hela USA. T.I. gjorde låtar med Justin Timberlake, Bun B och Slim Thug rappade i Beyoncé-videor och Timbaland gjorde beats åt Madonna.
UGK, Outkast, The-Dream, Three 6 Mafia, Ludacris, T-Pain, Mike Jones och Trina − alla grymma och alla från USA:s sydligaste stater
Och jag älskade allt. Skränig crunk, minimalistisk snap, fusionerna mellan rap, r'n'b och pop, autotune och det som föraktfullt kallades för »ringsignals-hiphop«. Houston, Atlanta, Memphis, New Orleans och Tallahassee stod för allt som var nytt, modernt och coolt.
Därför är det extra märkligt att den låt som toppar min 100-lista inte har det minsta att göra med något av det ovanstående.
Min etta sålde inte mest, vann inga priser och är absolut inte den mest nyskapande låten. Egentligen ekar den mer av 90-tal än 00-tal. Rapparna är inte från Atlanta utan från gamla mossiga Los Angeles och New York och speglar det förra årtiondets västkust/östkust-dynamik. Låten har inte ens en »futuristiskt« Neptunes-produktion utan ett klassiskt soulsamplat beat med discokänsla.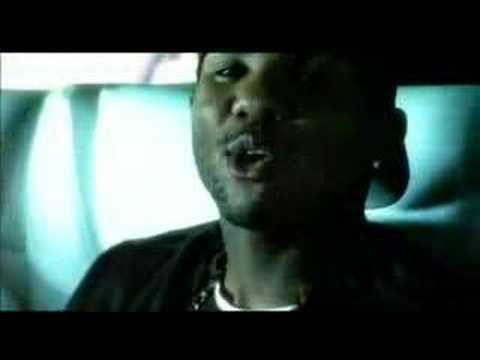 Nä, »Hate It Or Love It« kanske inte är så representativ för 2000-talets första decennium även om singeln släpptes nästan exakt mitt i 00-talet, i mars 2005.
Men jag lovar, två gangsterrappares rörande berättelser om att växa upp i en hård värld överlever det mesta. I alla fall till tonerna av Cool & Dres mjuka men driviga beat, baserat på The Trammps »Rubber Band«. Mary J Bliges fantastiskt snygga r'n'b-cover »MJB Da MVP« och otaliga versioner och remixer som följde, särskilt den där både Game, 50 Cent och Mary samsas, är beviset.
Hate it or love it – the underdog's on top!
Jenny Seth skriver om hiphop och r'n'b i Aftonbladet. Hon har tidigare skrivit om Destiny's Childs »Say My Name« på Nollnolltalet.se.
Lyssna också på:
Game, »Let's Ride« (singel & albumspår, Doctor's Advocate, 2006)
Audio clip: Adobe Flash Player (version 9 or above) is required to play this audio clip. Download the latest version here. You also need to have JavaScript enabled in your browser.
Kanye West feat. Lupe Fiasco, »Touch The Sky« (singel & albumspår, Late Registration, 2005)
Audio clip: Adobe Flash Player (version 9 or above) is required to play this audio clip. Download the latest version here. You also need to have JavaScript enabled in your browser.
Mary J Blige, »Family Affair« (singel & albumspår, No More Drama, 2001)
Audio clip: Adobe Flash Player (version 9 or above) is required to play this audio clip. Download the latest version here. You also need to have JavaScript enabled in your browser.
Lyssna på Nollnolltalet.se-listan på Spotify! Den finns både med Lyssna också-låtar, och utan.
Etiketter:
50 Cent
,
Game
,
Kanye West
,
Lupe Fiasco
,
Mary J Blige