Publicerat den
17 December 2009
under
Listan
av
Alice Eggers
.
3 kommentarer
.
15. Sade, »By Your Side«
(singel & albumspår, Lovers Rock, 2000)
Jag hade en text om det eklektiska, Bonden, bomben.nu och mekanismerna bakom blandklubben. Om Beachwood Sparks, blandband och sammetsrösten, lovers rock-reggae och Erykah Badus turban. Men det handlar inte om det, det handlar om det här:
»De första två eller tre åren är avgörande: de lägger grunden till självförtroende, tillit och förståelse av vad det innebär att vara en människa. Det bästa för ett spädbarn är att bli omhändertaget av någon som älskar barnet och svarar på barnets behov.« Eller: Oh when you're cold, I'll be there, hold you tight to me.
»De mönster för anknytning som används mellan mor och barn när vi är små upprepas till viss del när vi blir äldre och går in i kärleksförhållanden. Många människor som i vuxen ålder mår dåligt har haft en dålig anknytning till ena eller båda föräldrarna när de var barn.« Eller: When you're lost and you're alone and you cant get back again,
 I will find you, darling, and I will bring you home.
»By Your Side« är kontraktet, det är upprättandet och förnyelsen av löftet. Om du skriver den till mig kan jag inte dö one of those New York deaths, där ingen märker något innan det börjar lukta i trapphuset. Om du skriver den till mig är jag lite längre ifrån den hägrande parkbänken som är symbolen för den slutgiltiga ensamheten. Om du skriver den till mig kommer jag aldrig mera vara rädd för att du drar om jag gråter. And if you want to cry
 I am here to dry your eyes, and in no time, you'll be fine.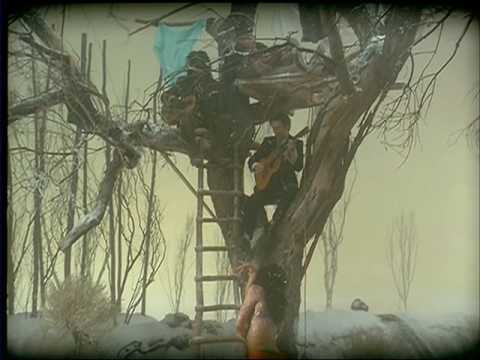 Alice Eggers är redaktör för Musikmagasinet Novell. Hon har tidigare skrivit om Wilco, The Thrills och Marit Bergman på Nollnolltalet.se. »By Your Side« innehar sjätte plats på Alice lista över 00-talets bästa låtar.
Lyssna också på:
Sade, »Lovers Rock« (albumspår, Lovers Rock, 2000)
Audio clip: Adobe Flash Player (version 9 or above) is required to play this audio clip. Download the latest version here. You also need to have JavaScript enabled in your browser.
Amy Winehouse, »Tears Dry On Their Own« (singel & albumspår, Back To Black, 2006)
Audio clip: Adobe Flash Player (version 9 or above) is required to play this audio clip. Download the latest version here. You also need to have JavaScript enabled in your browser.
All Saints, »Pure Shores« (singel & albumspår, Saints & Sinners, 2000)
Audio clip: Adobe Flash Player (version 9 or above) is required to play this audio clip. Download the latest version here. You also need to have JavaScript enabled in your browser.
Lyssna på Nollnolltalet.se-listan på Spotify! Den finns både med Lyssna också-låtar, och utan.
Etiketter:
All Saints
,
Amy Winehouse
,
Sade
,
Sugababes