Publicerat den
21 December 2009
under
Listan
av
Susanne Claesson
.
4 kommentarer
.
11. Jens Lekman, »Black Cab«
(EP-spår, Maple Leaves, 2003)
Jag hävdar ofta att »Black Cab« är min generations signaturlåt. En låt som kompat alla som var runt 20 i början av 00-talet under ljusa nätter som aldrig ville ta slut, och som slagit i takt med våra destruktiva 80-talisthjärtan som bara måste ut från festen, ner på stan, nej hem igen, för ta mig bara härifrån. Ett perfekt soundtrack för en generation alltid som vill vidare till Nästa Jobb, Nästa Tv-serie, Nästa Projekt, Nästa Resa, Nästa Fest. Nästa Grej.
Jens Lekman hämtade albumtiteln Oh You're So Silent Jens från andra versen i »Black Cab« som från början fanns på hans allra första Rocky Dennis-EP. Till skillnad från lågmälda »Pocketful of Money« och vemodiga »Sky Phenomenon« från samma EP, har »Black Cab« en ganska glad cembaloslinga som bakgrund till den fint melankoliska texten. Texten, som både är en enkel vädjan till en främling och ett utryck för en större längtan av att befinna sig någon helt annanstans: att vara någon helt annan.
Men det är nästan aldrig någon som håller med mig om »Black Cab« är vår generations definierande låt.
Antingen är det poppojkar som kan dissekera den så kallade Göteborgsscenen ner till minsta hjärtslag och som hellre väljer ett mer utåtriktade rop på närhet, som Håkan Hellströms »Nu kan du få mig så lätt«, till generationssoundtrack. Eller också är det de som tycker att samma popscen är alldeles för exkluderande, utstuderad och överskattad och att det inte finns någon identifikation i Jens Lekmans taxifilosoferande för någon annan än Jens Lekman själv.
Och jag vet aldrig hur jag ska övertala dem som säger emot mig. För jag kan inte romantisera över sommarnätter i Göteborg sådär som den som gått lycklig eller förtvivlad över Vasagatan kan. Jag är inte den tysta konstnärsbohemen som alla tjejer med lugg vill ta med hem och få en förtrolig relation med. Jag är inte den som dödar festen genom min destruktiva men ändå i hemlighet självgoda självömkan. Jag har inte koll på vilken låt den där samplingen egentligen kommer från, inte ens den som åker svarttaxi. Pardon me mam', god damn, men det är jag inte. Ändå är »Black Cab« den bästa låten jag hörde på nollnolltalet.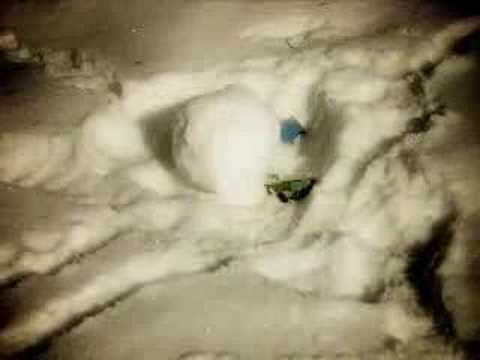 Från det ljusa, ändå hoppingivande introt till kyrkklockorna som ringer ut efter nästan fem minuters popperfektion är »Black Cab« världens bästa avslutning på vilken kväll som helst. Och det spelar ingen roll om du lyssnar på den och inte känner någonting alls och tycker att jag är helt fel ute med min generationsteori. Det är helt i sin ordning: du är bara på väg mot Nästa Grej.
Susanne Claesson är journalist på Sydsvenskan och redaktör för Musikmagasinet Novell. Hon har också skrivit om Antony & The Johnsons »Fistful Of Love« på Nollnolltalet.se. »Black Cab« är hennes favoritlåt från 00-talet.
Lyssna också på:
Jens Lekman, »Pocketful Of Money« (EP-spår, Maple Leaves, 2003)
Audio clip: Adobe Flash Player (version 9 or above) is required to play this audio clip. Download the latest version here. You also need to have JavaScript enabled in your browser.
Jens Lekman, »A Sweet Summers Night On Hammer Hill« (EP-spår, Julie, 2004)
Audio clip: Adobe Flash Player (version 9 or above) is required to play this audio clip. Download the latest version here. You also need to have JavaScript enabled in your browser.
Jens Lekman, »Rocky Dennis' Farewell Song To The Blind Girl« (EP-spår, Rocky Dennis In Heaven, 2004)
Audio clip: Adobe Flash Player (version 9 or above) is required to play this audio clip. Download the latest version here. You also need to have JavaScript enabled in your browser.
Lyssna på Nollnolltalet.se-listan på Spotify! Den finns både med Lyssna också-låtar, och utan.
Etiketter:
Jens Lekman