Publicerat den
21 November 2009
under
Listan
av
Gästskribent
.
3 kommentarer
.
41. Phoenix, »If I Ever Feel Better«
(singel & albumspår, United, 2000)
Gästskribent: Rickard Nerbe
När Phoenix tidigare i år släppte sin fjärde skiva Wolfgang Amadeus Phoenix sågs titeln av vissa som ett tecken på storhetsvansinne. I psykiatrin används begreppet för att beskriva en starkt överdriven, ofta helt falsk, bild av sig själv och sin roll i världen. Jag såg titeln som ett roligt skämt men störde mig ändå lite på de som använde ordet storhetsvansinne om Phoenix: de är ju nollnolltalets bästa popband. De har all rätt att jämföra sig med Mozart.
Ja, jag tar i lite här, men det får man göra.
När den färgsprakande och genreöverskridande debuten United med moderiktiga skor trampade upp en stig för 00-talets popmusik att traska nedför var det inte många som hakade på. Todd Rundgren och Yes var fortfarande skällsord och modeintresset hos popnördar rörde sig inte utanför de ramar subkulturtillhörigheten satte upp. Sedan dess har mode blivit den nya popmusiken och polerad pop den nya klubbmusiken.
Phoenix hade självförtroende nog att våga vara cheesy. De älskade soft rock, house, r'n'b och disco och såg inget konstigt i att sy ihop ett lapptäcke av alla influenser även om influenserna inte var coola. Det blev ett väldigt snyggt lapptäcke och efter några år lyssnade alla på Steely Dan medan de startade modefanzines och beställde snygga strumpor på nätet.
Ett av Phoenix favorituttryck är super stylish, och det har genomsyrat det mesta de har gjort. Till och med deras mest sorgsna kärlekssånger.
They say an end can be a start
Feels like I've been buried yet I'm still alive
It's like a bad day that never ends
I feel the chaos around me
A thing I don't try to deny
I'd better learn to accept that
There are things in my life that I can't control
Efter de här inledande raderna börjar alltså dansen, och det är väl det som gör låten så bra.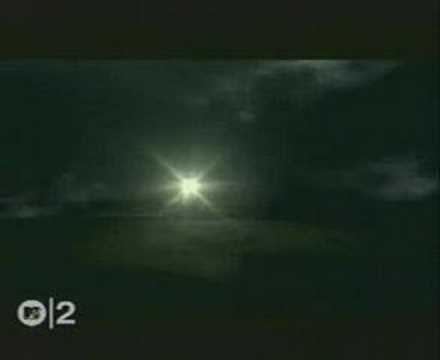 »If I Ever Feel Better« är kolsvart och hopplös men på samma gång fjäderlätt och mjuk. Ljuvt melankolisk och dansant deppig. Den sprittande basen får höfterna att röra sig samtidigt som orden målar upp en exakt bild av en människa som uppgivet konstaterar att livet är skit och att inget kommer bli som förut. En resignation inför livets hårda förutsättningar, allt har ett slut och det finns inget du kan göra åt det.
Slutligen, Phoenix har betytt väldigt mycket för populärkulturen på nollnolltalet och när man är ledsen men ändå vill dansa är »If I Ever Feel Better« världens bästa poplåt. Kanske krävs det ett visst mått av super stylish storhetsvansinne för att våga vara så här bra.
Rickard Nerbe är programledare för P3 Live Session. Han tycker att »If I Ever Feel Better« är 00-talets sjunde bästa låt, och att Bear Quartets »Put Me Back Togheter« är den bästa.
Lyssna också på:
Phoenix, »Summer Days« (albumspår, United, 2000)
Audio clip: Adobe Flash Player (version 9 or above) is required to play this audio clip. Download the latest version here. You also need to have JavaScript enabled in your browser.
Phoenix, »Honeymoon« (albumspår, United, 2000)
Audio clip: Adobe Flash Player (version 9 or above) is required to play this audio clip. Download the latest version here. You also need to have JavaScript enabled in your browser.
Phoenix, »Consolation Prizes« (singel & albumspår, It's Never Been Like That, 2006)
Audio clip: Adobe Flash Player (version 9 or above) is required to play this audio clip. Download the latest version here. You also need to have JavaScript enabled in your browser.
Lyssna på Nollnolltalet.se-listan på Spotify! Den finns både med Lyssna också-låtar, och utan.
Etiketter:
Phoenix