Publicerat den
18 November 2009
under
Listan
av
Gästskribent
.
1 kommentar
.
44. Jay-Z, »99 Problems«
(singel & albumspår, The Black Album, 2003)
Gästskribent: Nina Johansson
Pow! är kanske inget ord, men det var det första ord som dök upp samtidigt som jag lyssnade igenom Jiggas åttonde album för första gången. Ett fett jäkla, POW!
Efter år av (förvisso grymt fantastiska) låtar som saknat kaxighet á la Reasonble Doubt kom »99 Problems« som en befriande smocka på käften. På The Black Album är det egentligen bara denna låt och möjligen »Dirt Off Your Shoulder«som är såhär härligt svart, smart och stenhård.
Fast det var ändå inte förrän videon kom (se där, MTV fyller fortfarande sin funktion!) som låten fick sitt rätta genomslag. Här går Jay runt i Brooklyns Marcy Projects, cruisar med producerande skägget Rick Rubin (och av någon anledning även skådisen Vincent Gallo) och blir till slut nedskjuten i en regelrätt gangsta-avrättning. Den svartvita videon förstärker de maffiga beatsen med en sån kraft att man knappt kan resa sig igen. Videon fick länge stå ut med diskussioner om censur, dogfights och vapenglorifiering. Det gick till och med så långt att man inför varje visning på MTV lät kanal-ikonen John Norris tillsammans med Jay-Z presentera videon och förklara varför man lät spela den ocensurerad.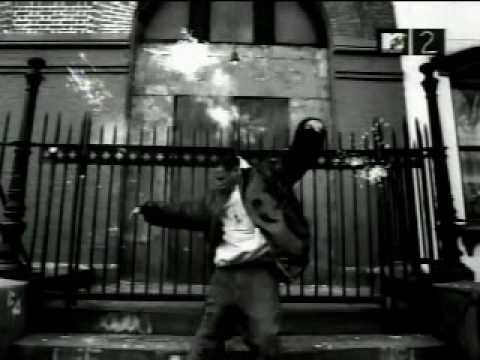 Men »99 Probs« är inte bara den coolaste låten på hela 2000-talet. Det är också en homage till en av raphistoriens största, både titeln och refrängen är rippad från Ice-T anno 1993.
Det fina i rapsången är ju också att ordet bitch går att bytas ut med ditt eget val av ord. Jigga valde att göra just det under Barack Obamas inaguration. Det vore fint att live fått se den gigantiska och politiska publik i slips och dräkt skrålandes med i »I got 99 problems but a Bush ain't one«. Som sagt POW!
Nina Johansson är redaktör för Aftonbladet-bilagan Sofis Mode. Hon tycker att »99 Problems« är 00-talets näst bästa låt, efter The Hellacopters »No Song Unheard«.
Lyssna också på:
Jay-Z, »Dirt Off Your Shoulder« (singel & albumspår, The Black Album, 2003)
Audio clip: Adobe Flash Player (version 9 or above) is required to play this audio clip. Download the latest version here. You also need to have JavaScript enabled in your browser.
Jay-Z, »D.O.A. (Death Of Autotune)« (singel & albumspår, The Blueprint 3, 2009)
Audio clip: Adobe Flash Player (version 9 or above) is required to play this audio clip. Download the latest version here. You also need to have JavaScript enabled in your browser.
Jay-Z, »I Just Wanna Love U (Give It 2 Me)« (singel & albumspår, The Dynasty, 2000)
Audio clip: Adobe Flash Player (version 9 or above) is required to play this audio clip. Download the latest version here. You also need to have JavaScript enabled in your browser.
Lyssna på Nollnolltalet.se-listan på Spotify! Den finns både med Lyssna också-låtar, och utan.
Etiketter:
Jay-Z