Publicerat den
12 November 2009
under
Listan
av
Gästskribent
.
1 kommentar
.
50. Snoop Dogg feat. Pharrell, »Drop It Like It's Hot«
(singel & albumspår, R&G (Rhythm & Gangsta): The Masterpiece, 2004)
Gästskribent: Viktor Banke
Det är millennieskifte och Cali har blivit kallt. Västkustens demonproducent Dr. Dre har låst in sig i sin stora studio och låter bara Eminem samt det egna mästerverket 2001 sippra ut. Cali, Compton och Inglewood, nittiotalets kanske viktigaste förortsmusor, är nu bara periferi till den dynamiska hip hop-scen som bubblar i New York.
Snoop Dogg var en gång allierad med Tupac, med Suge Knight och med nämnda Dre. Nu är Tupac död, Suge fängslad, Dre borta.
Snoop gör en porrfilm. I rutan syns Snoop Dogg chillandes, rökandes, bakom människor som knullar till den sensuella sängkammarsoulen från Snoop Dogg (som handlar om att chilla, röka). Han gör en till. Dessa filmer blir hans största publika succéer sedan albumdebuten Doggystyle från 1993 och han verkar ha mycket roligare i en studio med nakna pårökta människor än i en studio med påklädda pårökta människor.
Han släpper den sista av tre oinspirerade skivor på No Limit Records för att bli kvitt kontraktet.
Det är 2002 och ingen har brytt sig om musikern Snoop sedan hans medverkan på 2001. Albumartisten Snoop har varit inaktuell sedan Tupac-eran. Cali är nostalgiskt.
Så plötsligt vänder lyckan. Västkusten kommer tillbaka som den började: tvåhövdad. Dr. Dre snappar upp en demo från The Game, vars debutalbum om tre år ska sälja fem miljoner skivor på Dre's Aftermath Records, samtidigt som Snoop börjar göra musik med Neptunes och deras frontfigur: Pharrell Williams. Han producerar och gästar de två huvudsinglarna från Snoops nästa skiva. Skivan heter Paid tha Cost to Be da Bo$$, och singlarna heter »Beautiful« samt »From tha Chuuuch to da Palace«.
De blir hits och Snoop är tillbaka i rampljuset. Snoop gör inte porr. Istället medverkar han på 2003 års största remix, 50 Cents »P.I.M.P (remix)«, vars video inte är helt olik en porrfilm. Geffen Records, lillebror till mäktiga Interscope Records, tar sig an honom. Med mer pengar och mer förväntningar i ryggen fortsätter det lyckosamma samarbetet med Neptunes och Pharrell.
I oktober 2004 slår den första singeln från R&G (Rhythm & Gangsta): The Masterpiece musikvärlden med storm. Den heter »Drop It Like It's Hot« och det är en fantastisk låt. Som går såhär: Trumslag, trumslag, tungkluckande, tungkluckande, Snoooooo-op.
Det minimalistiska beatet är en logisk fortsättning på Pharrells snygga ljudbilder på Jay-Z The Black Album. Tungkluckandet lägger sig lite störigt ovan dova bastrummor, och medan Pharrells ljusa stämma tänjer ut artistens namn över takterna, så rappar artisten själv bara som en förevändning att få upprepa den irriterande, underbara refrängen.  Vi får i verserna bland annat veta att Snoop gillar nakna tjejer och att han kör sin egen bil. Happ.
Två verser från Snoop, en från Pharrell. Fyra refränger. Drop It Like It's Hot, Drop It Like It's Hot. Skitsnygg video.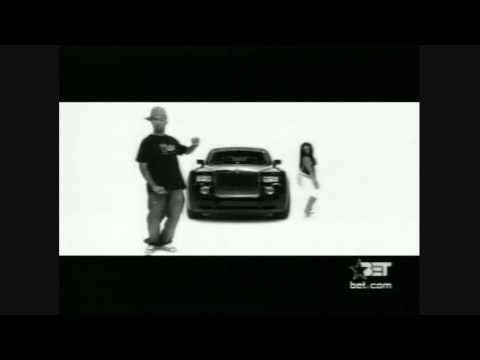 I USA blir låten något mycket viktigare än en framgångsrik singel: den blir ett anthem. Den blir något folk lever med, kommunicerar till varandra med, använder för att positionera sig, applicerar på trivialiteter. Folk går runt och kluckar till varandra, man säger Drop It Like It's Hot om de mest åtskilda ting. Komiker skojar om den, remixare remixar den.
Snoop Dogg är överallt, bland annat längst upp på Billboard-listan under tre veckor. För första gången, längst upp på Billboard. Cali är hoppfullt.
Låten skapar dessutom en anthem-trend. Snart ska Jim Jones få alla amerikaner som utöver bollsport att skrika Baaallin' efter varje lyckat moment, och än senare ska Soulja Boy lära kids att dansa jättefult. Allt för att kunna ackompanjera livet med låten, och låten med livet.
Kluck kluck, bom bom. Snoooooo-op.
Viktor Banke är skivspelande och läsande skribent. Hans favorilåt från 00-talet är Sufjans Stevens »Chicago«.
Lyssna även på:
Snoop feat. Pharrell, »Beautiful« (singel & albumspår, Paid tha Cost to Be da Bo$$, 2002)
Audio clip: Adobe Flash Player (version 9 or above) is required to play this audio clip. Download the latest version here. You also need to have JavaScript enabled in your browser.
N.E.R.D., »Provider« (singel & albumspår, In Search Of…, 2002)
Audio clip: Adobe Flash Player (version 9 or above) is required to play this audio clip. Download the latest version here. You also need to have JavaScript enabled in your browser.
Kelis, »Milkshake« (singel & albumspår, Tasty, 2003)
Audio clip: Adobe Flash Player (version 9 or above) is required to play this audio clip. Download the latest version here. You also need to have JavaScript enabled in your browser.
Lyssna på Nollnolltalet.se-listan på Spotify! Den finns både med Lyssna också-låtar, och utan.