Publicerat den
8 November 2009
under
Listan
av
Gästskribent
.
2 kommentarer
.
54. Phoenix, »Too Young«
(singel & albumspår, United, 2000)
Gästskribent: Kajsa Lindström
När jag träffade Phoenix i våras kom vi att prata om fransk populärmusikkultur – eller snarare, bristen på den. Även idag, nästan ett decennium efter debuten med United, är Phoenix det enda franska popbandet som gjort sig ett namn utanför hemlandet, eller för all del bara utanför Paris. Jämför man med »grannlandet« Storbritannien är skillnaden astronomisk.
När man väl tänker på det är det samtidigt självklart. Det brittiska, arbetarklassförankrade industrisamhället med sin djärva och otyglade popkultur kontra den franska, akademiska idétraditionen vars musikliv avstannade någonstans med chansonerna och Edith Piaf. Beatles gjorde bejublade spelningar i Paris, men det blev aldrig mer än beundran på avstånd. En touch av det förbjudna.
Under åttiotalet fann grupper som Les Rita Mitsouko sitt kall i en slags Prince-inspirerad funkrock medan Vanessa Paradis blev omslagsflicka för den moderniserade chanson- och schlagertraditionen. Men det var först under det sena nittiotalet som det verkligen hände. »När vi började hade folk väldigt svårt att förstå att den här typen av musik kunde existera i Frankrike«, sa Phoenix-gitarristen Laurent Brancowitz under vårt möte. »Men sedan kom Daft Punk och helt plötsligt kändes allting möjligt.«
Daft Punks Homework, som kom 1997, och Airs Moon Safari från året därpå blev grunden för det som till slut blev en inhemsk fransk ungdomsmusik. Och någonstans där hittade Phoenix den nisch som de på så många olika sätt skulle komma att manifestera under åren och albumen som följde.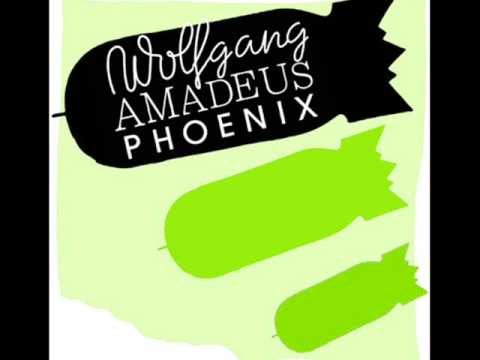 Många av låtarna på United anknyter tydligt till de stora idoler som Phoenix har i Prince, The Velvet Underground, Dylan och Beach Boys. Vad som gör just »Too Young« speciell är att den förenar alla dessa olika influenser i en slags melodisk och arrangemangsmässig perfektion. Med sin lätta röst och stream of consciousness-aktiga text rusar Thomas Mars genom låten, tätt följd av takt och rytm, famlande efter kärleken eller ungdomen eller kanske både och, samtidigt. Kanske efter att inte tvingas behärska en endaste liten känsla.
Kajsa Lindström skriver om musik på popponny.se. Hon har »Too Young« på tjugonde plats på sin lista över årtiondets bästa låtar. Kings Of Convenience »I'd Rather Dance With You« är i topp.
Lyssna också på:
Phoenix, »On Fire« (albumspår, United, 2000)
Audio clip: Adobe Flash Player (version 9 or above) is required to play this audio clip. Download the latest version here. You also need to have JavaScript enabled in your browser.
Phoenix, »If It's Not With You« (albumspår, Alphabetical, 2004)
Audio clip: Adobe Flash Player (version 9 or above) is required to play this audio clip. Download the latest version here. You also need to have JavaScript enabled in your browser.
Phoenix, »Second To None« (albumspår, It's Never Been Like That, 2006)
Audio clip: Adobe Flash Player (version 9 or above) is required to play this audio clip. Download the latest version here. You also need to have JavaScript enabled in your browser.
Lyssna på Nollnolltalet.se-listan på Spotify! Den finns både med Lyssna också-låtar, och utan.
Etiketter:
Phoenix