Publicerat den
5 November 2009
under
Listan
av
Albin Grahn
.
3 kommentarer
.
57. Justice, »D.A.N.C.E.«
(singel & albumspår, †, 2007)
Jag brukade kategoriskt säga att jag inte gillade elektronisk musik. Den första halvan av mitt 00-tal handlade mest om ska och rocksteady, soul, indiepop, och alltmer om rock, vilket också syns tydligt på min lista här på nollnolltalet.se. Electro house var inte något som – i alla fall till namnet – tilltalade mig.
Men det slutade inte där. Armén av rock- och popsångare som så effektivt ryckte fram genom mitt decennium stötte på patrull när Justice påbörjade sitt korståg från Paris. Skivan Cross släpptes i juni 2007. Då var Gaspard Augé och Xavier de Rosnay skivbolaget Ed Bangers stjärnor sedan flera år, tack vare mp3-hitten »We Are Your Friends«.
Men »D.A.N.C.E.« är en ännu bättre låt. Det var, och är fortfarande, helt omöjligt att sitta still när basen hoppar igång under det brustna housepianot. Från de första gångerna den snurrade på radion i bilen 2007 – och då gjorde bilkörningen vansklig – till så sent som förra helgen när det återigen var »D.A.N.C.E.« som ryckte upp mig ur soffan på en hemmafest. Melodin är klämmigare än i »We Are Your Friends«, kören i refrängen en snygg kontrast och synthstråkarna är glättigt dramatiska.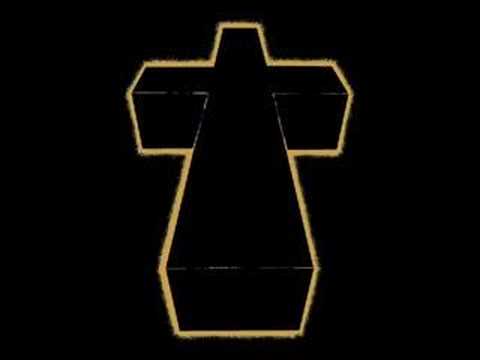 Jag var förstås inte ensam om att gilla det där, störta ut på dansgolvet och veva med armen. Justice smälte samman dansgolvsmuller, självklara popmelodier och rockstjärnemytologi på ett sätt som gjorde dem till hjältar just då. Bandet skapade en dansant stilcocktail, mitt i ett decennium som har handlat mycket om just genreblandning.
Justice bidrog också till att luckra upp min egen hållning till genrer: Jag gillar elektronisk musik. Eller electro house. Eller, oavsett vad det kallas: Jag hade mer kul på 00-talet med Justice än vad jag hade haft utan dem.
Och »D.A.N.C.E.« – den uppmaningen tänker jag följa även nästa gång låten spelas.
Albin Grahn är journalist och sitter i Musikmagasinet Novells redaktion. Han har tidigare skrivit om Belle & Sebastians »I'm A Cuckoo« på Nollnolltalet-listans plats 76. Han har »D.A.N.C.E.« på sjunde plats på sin egen lista över de bästa låtarna från 00-talet.
Lyssna också på:
Pnau, »Baby (Breakbot remix)« (singelspår, Baby, 2008)
Audio clip: Adobe Flash Player (version 9 or above) is required to play this audio clip. Download the latest version here. You also need to have JavaScript enabled in your browser.
Justin Timberlake, »Love Stoned (Justice remix)« (singelspår, Love Stoned, 2007)
Audio clip: Adobe Flash Player (version 9 or above) is required to play this audio clip. Download the latest version here. You also need to have JavaScript enabled in your browser.
Black Kids, »I'm Not Gonna Teach Your Boyfriend How To Dance With You (The Twelves remix)« (singelspår, I'm Not Gonna Teach Your Boyfriend How To Dance With You, 2008)
Audio clip: Adobe Flash Player (version 9 or above) is required to play this audio clip. Download the latest version here. You also need to have JavaScript enabled in your browser.
Lyssna på Nollnolltalet.se-listan på Spotify! Den finns både med Lyssna också-låtar, och utan.
Etiketter:
Black Kids
,
Breakbot
,
Justice
,
Justin Timberlake
,
Pnau
,
The Twelves