Publicerat den
26 October 2009
under
Listan
av
Alice Eggers
.
5 kommentarer
.
67. Wilco, »Jesus Etc.«
(albumspår, Yankee Hotel Foxtrot, 2002)
Jag är ganska nervös för att göra av med pengar. Men en augustimorgon på Arlanda kändes det som att jag var tvungen att gå ett steg längre, kärleken var så intensiv och jag bestämde mig för att öppna dammarna. Bakfull, olycklig och med Wilcos Yankee Hotel Foxtrot i öronen började jag handla band-merch. Två t-shirts och ett märke att sätta på jackan. Det fastnade i tullen, det kostade mig säkert en femtedels månadsinkomst som student och när jag vaknade till insåg jag det orimliga i att gå omkring med en stor videokamera över brösten och göra reklam för Wilco.
Summerteeth försökte jag tränga igenom på en gotlandsfärja, Yankee Hotel Foxtrot på en flygplats. Det är något med Wilco och resandet, distance has no way of making love understandable, med att åka bort och att komma hem. Deras tidiga epos »Misunderstood« beskriver en återkomst (fysisk eller mental) till en uppväxtmiljö och den totala stagnationen, short on long term goals. Den kulissen fortsätter vara Wilcos landskap, all you touch turns to lead. Den lilla eller stora staden, det kalla landet och den varma handen. I assassin down the avenue. Nostalgin över det amerikanska garaget och kritiken av den amerikanska politiken, två sidor av samma grungigt truliga ledsenhet. I would like to salute the ashes of American flags.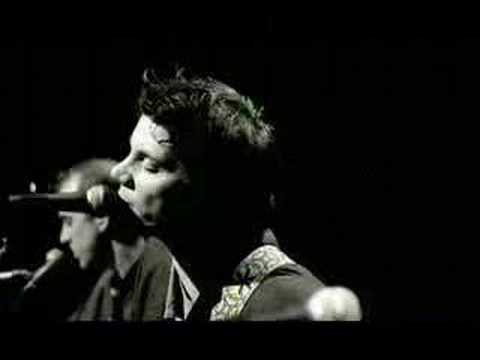 »Jesus Etc.« bryter av på Yankee Hotel Foxtrot, stråkarna, midtempotrummorna, ett tag låter Wilco nästan som ett vanligt band. Att just den är med på den här listan känns inte som en slump, av någon anledning verkar romantik ha lättare för att hamna på listor än cynism. You can rely on me, honey. Men det handlar också om att J»Jesus Etc.«, tillsammans med »Heavy Metal Drummer«, är inomkroppsligt tillslutna poplåtar på ett annat sätt än resten av skivan som bråkar och sträcker sig ut genom ljudbilder som hör ihop och stöter ifrån. Det är en klysha eftersom det är sant – de bästa skivorna (människorna) måste man leva med ett tag innan de blir viktiga på riktigt.
Något hände med mig på flygplatsen, en plötslig insikt om att jag inte får glömma det här, hur jag kan älska ljud. Eller: I got reservations about so many things but not about you.
Alice Eggers är redaktör för Musikmagasinet Novell. »Do You Realize??« med Flaming Lips är hennes favoritlåt från 00-talet. »Jesus Etc.« är nummer 10.
Lyssna också på:
Wilco, »Either Way« (albumspår, Sky Blue Sky, 2007)
Audio clip: Adobe Flash Player (version 9 or above) is required to play this audio clip. Download the latest version here. You also need to have JavaScript enabled in your browser.
Jayhawks, »Save It For A Rainy Day« (singel & albumspår, Rainy Day Music, 2003)
Audio clip: Adobe Flash Player (version 9 or above) is required to play this audio clip. Download the latest version here. You also need to have JavaScript enabled in your browser.
Feist, »1234« (singel & albumspår, The Reminder, 2007)
Audio clip: Adobe Flash Player (version 9 or above) is required to play this audio clip. Download the latest version here. You also need to have JavaScript enabled in your browser.
Lyssna på Nollnolltalet.se-listan på Spotify! Den finns både med Lyssna också-låtar, och utan.
Etiketter:
Feist
,
Jayhawks
,
Wilco