Publicerat den
16 October 2009
under
Listan
av
Gästskribent
.
5 kommentarer
.
77. The Tough Alliance, »Make It Happen«
(EP-spår, Make It Happen, 2004)
Gästskribent: Klara Grape
Det var nyårsafton 2003. Undertecknad gick sista året på samhällsprogrammet på Katedralskolan i Skara och hade just upptäckt den där staden i väster. Höstterminen hade handlat om Swebuss Express till Göteborg. Soulastatic på Pusterviksbaren, popmusik på Gump och något som kallades HDK-fester. P3 spelade »Maple Leaves« med Rocky Dennis och skivbolaget Service var för en 18-årig lantis bara ett skumt namn med en snygg logga.
Men så kom december månad och det var dags att bestämma sig för hur nyårsnatten skulle firas. Det snackades om någon stor fest på konsthögskolan Valand. Spännande tänkte jag och mina polare och köpte oss var sin biljett.
Och den där nyårsnatten kom att bli smått legendarisk. Tre klassiska göteborgsakter stod på scenen: Rocky Dennis, The Kid och The Tough Alliance. Det var hångel i toalettkön, sprit blandat med Eldorados apelsinjuice, musik på högsta volym och en väldig massa dans.
Men det klaraste minnet från den där natten är inte den fräcka pop-killen jag raggade upp i baren, eller det faktum att spriten serverades ur stora plastdunkar. Nix, mest av allt minns jag ett av banden, nämligen The Tough Alliance. Det sägs att det giget var duons första. Jag vet inte om det stämmer, men det gör detsamma det är en bra historia.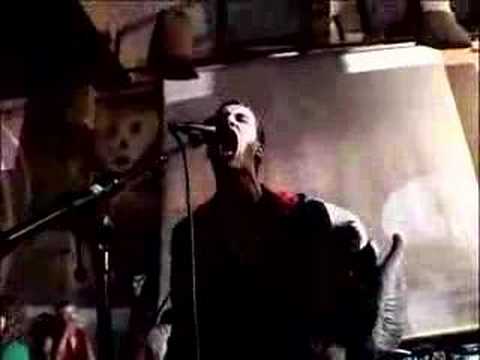 Det var rörigt, rökigt och extremt brötigt. Henning dansade runt i en grå collegetröja med luvan uppe och ett baseball trä på axeln. Helt klart too cool for school. Och Erik kändes precis lika hejdlös där han stod bredvid och gapade i micken.
Jag fattade noll.
Men det där bandnamnet la jag på minnet. Efter en tid gick det upp för mig vad som var det fina med The Tough Alliance. Det handlade (och handlar) inte om liveframträdanden i dess klassiska mening. Utan om där speciella känslan och fantastiska popmelodier. Att uppleva TTA på riktigt handlar inte om ljud och kvalitet utan om den där. Känslan. Inget i morgon, inget sen. Skit samma. Fest dans och galenskap. Make it happen!
Min vår 2004 präglades ungefär av det där och Henning och Erik gav mig ledmotivet.
TTA KILLS.
Klara Grape är dj och journaliststuderande i Göteborg. Hon tycker att Bruce Springsteen & The E Street Bands »The Wrestler« är 00-talets bästa låt, och att »Make It Happen« är den fjärde bästa.
Lyssna också på:
The Tough Alliance, »First Class Riot« (albumspår, A New Chance, 2007)
Audio clip: Adobe Flash Player (version 9 or above) is required to play this audio clip. Download the latest version here. You also need to have JavaScript enabled in your browser.
The Tough Alliance, »Koka-Kola Veins« (albumspår, The New School, 2005)
Audio clip: Adobe Flash Player (version 9 or above) is required to play this audio clip. Download the latest version here. You also need to have JavaScript enabled in your browser.
The Tough Alliance, »Holiday« (EP-spår, Holiday, 2004)
Audio clip: Adobe Flash Player (version 9 or above) is required to play this audio clip. Download the latest version here. You also need to have JavaScript enabled in your browser.
Lyssna på Nollnolltalet.se-listan på Spotify! Den finns både med Lyssna också-låtar, och utan.
Etiketter:
The Tough Alliance