Publicerat den
5 October 2009
under
Listan
av
Gästskribent
.
2 kommentarer
.
88. Antony & The Johnsons, »Cripple And The Starfish«
(singel & albumspår, Antony & The Johnsons, 2000)
Gästskribent: Stefan Westrin
Jag hade faktiskt ingen aning om att ännu ett decennium hade gått innan Nollnolltalet.se hände.
På 90-talet var det svårt att missa att ett decennium tog slut. De sista åren var en enda lång, förväntansfull nedräkning. Men 2000-talet har haft fullt upp med att vara de första åren på ett nytt millennium.
Något liknande verkar ha hänt efter det förra sekelskiftet också. När jag läste litteraturvetenskap fick vi veta att 1880-talsförfattarna var mycket viktiga. Mycket viktiga. 1890-talsförfattarna var också mycket viktiga. De revolterade mot 1880-talsförfattarna, och åstadkom därigenom någonting väldigt fräscht och spännande.
1900-talsförfattarna fanns det ingenting som hette. Ingen hade någonsin sett dem! I en av de litteraturvetenskapliga handböckerna föreslogs det till och med att om man mot förmodan skulle stöta på en 1900-talsförfattare så skulle denne lämpligast sorteras in under tiotalet.
Ingen hade kommit på begreppet nollnolltalet för hundra år sedan.
Så när man redan börjat tänka i de här termerna av lång tid, så kommer nästa tanke. Hur kommer folk i framtiden att tänka på musiken från 2000-talets första decennium? Kommer man att säga att Antony Hegarty var decenniets störste vokalist?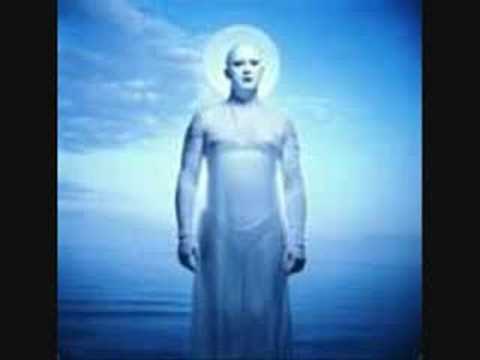 Det kommer man säkert.
Men kommer man att säga det på samma sätt som man säger att Jelly Roll Morton var den bäste jazzpianisten under det första decenniet av nittonhundratalet? Som någonting som visserligen är sant, men samtidigt bara intressant för en handfull specialintresserade?
Kan någonting som är så oerhört viktigt för oss nu under den här långa tidsrymden komma att förvandlas till någonting så partikulärt, så tabellbitaraktigt, så…
…tråkigt?
Jag vägrar tro det.
Men om det ändå blir så vore det ett perfekt sammanhang för »Cripple And The Starfish«. Inte bara för låten, utan för hela det musikdramatiska verket Cripple And The Starfish, som ska ha satts upp i New York City, skrivet, regisserat, producerat och spelat av Antony Hegarty.
Det utspelar sig vid världens slut på en ö av frigolit, efter att jordens landyta helt spolats bort av alla översvämningar som växthuseffekten har förorsakat. I denna postapokalyps har mänskligheten utvecklats till robotvarelser, och handlingen rör sig kring de enda två människorna på jorden som fortfarande har hjärtan. De är ömsesidigt medberoende och dysfunktionella.
Tänk dig låten »Cripple And The Starfish« i den miljön. Kan man tänka sig ett mer fulländat uttryck för mänsklig skönhet och mänsklig smärta?
Happy bleedy.
Happy bruisy.
Stefan Westrin är frilansjournalist och skriver regelbundet i Musikmagasinet Novell. Han tycker att Daft Punks »One More Time« är 00-talets bästa låt och att »Cripple And The Starfish« är den fjärde bästa.
Lyssna också på:
Antony & The Johnsons, »Rapture« (albumspår, Antony & The Johnsons, 2000)
Audio clip: Adobe Flash Player (version 9 or above) is required to play this audio clip. Download the latest version here. You also need to have JavaScript enabled in your browser.
Antony & The Johnsons, »Epilepsy Is Dancing« (albumspår, The Crying Light, 2009)
Audio clip: Adobe Flash Player (version 9 or above) is required to play this audio clip. Download the latest version here. You also need to have JavaScript enabled in your browser.
Antony & The Johnsons, »Crazy In Love« (singelspår, Aeon, 2009)
Audio clip: Adobe Flash Player (version 9 or above) is required to play this audio clip. Download the latest version here. You also need to have JavaScript enabled in your browser.
Lyssna på Nollnolltalet.se-listan på Spotify! Den finns både med Lyssna också-låtar, och utan.
Etiketter:
Antony & The Johnsons