Publicerat den
3 October 2009
under
Listan
av
Niklas Alicki
.
4 kommentarer
.
90. Death Cab For Cutie, »Soul Meets Body«
(singel & albumspår, Plans, 2005)
I första numret av Musikmagasinet Novell intervjuade jag musikläggaren Alexandra Patsavas om makt. Och makten i just den texten syftade på det populärkulturella område som påverkat vårt musiklyssnande kanske mest under 00-talet. Hon är nämligen ansvarig för musiken i flera populära tv-serier, och ansvarig för att vi efter varje nytt avsnitt av The O.C., Grey's Anatomy eller Gossip Girl suttit och googlat låtar.
Tack vare Alexandra Patsavas har band som The Shins, Snow Patrol, The Fray och svenska The Perishers fått en ny publik och hitlåtar i USA och Europa. Inte sedan Flaming Lips och The Cardigans dykte upp på en fiktiv scen i Beverly Hills 90210 har musik använts så medvetet både som stämningsskapare och promotionverktyg.
Ett av de där banden som jag alltid kommer att förknippa med en tv-serie är Death Cab for Cutie. I ett avsnitt i första säsongen The O.C. säger den populära Summer om musiken i bilstereon att »It's like a guitar and a whole lot of complaining«. Indiepopnörden Seth utbrister »don't insult Death Cab!«. En liten och rolig musiknördig detalj som åren efteråt bidrog till att Death Cab bytte till storbolag och fick en publik motsvarande ett indiestöpt Coldplay.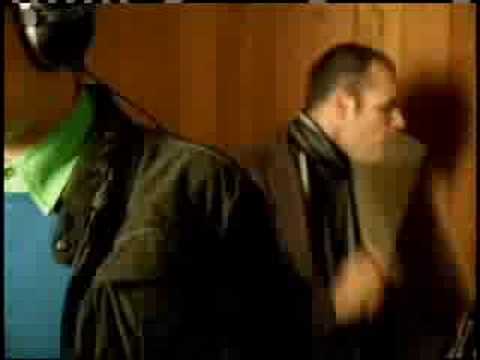 Min kärlek till Death Cab for Cutie började lite tidigare, men det var The O.C. som satte dem i deras nuvarande sammanhang. Där Ben Gibbards röst målade känslor till händelser i mitt eget liv, på samma sätt som den musiksatte den tragiska kärlekshistorien mellan Marissa och Ryan i The O.C.. Transatlanticism högt på stereon när jag längtade efter min flickvän i en annan stad, eller »A Lack of Color« i hörlurarna efter att relationen hade tagit slut. Hela Plans-skivan ute på terassen natten jag flyttade till okända Göteborg, och »The Sound of Settling« första dagen på nya jobbet. Det var en tid i livet när varje känsla var ny och på liv och död, som det aldrig riktigt är när man blir äldre.
Jag känner mig väl inte helt bekväm med att en kvinna i Los Angeles och ett gnälligt college-rockband från Washington varit sån oskiljaktig del av den tiden av mitt liv. Samtidigt så blir jag glad när jag hör att de har specialskrivit en låt till New Moon, den nya Twilight-filmen. Kanske kan någon ny, osäker nästan-vuxen människa hitta Death Cab och låta Ben Gibbard måla känslorna till de stora händelserna.
Niklas Alicki tillhör Musikmagasinet Novells redaktion. Han tycker att Trentemöller-remixen på Röyksopps »What Else Is There?« är 00-talets bästa låt.
Lyssna också på:
Death Cab For Cutie, »I Will Follow You Into The Dark« (singel & albumspår, Plans, 2005)
Audio clip: Adobe Flash Player (version 9 or above) is required to play this audio clip. Download the latest version here. You also need to have JavaScript enabled in your browser.
Final Fantasy, »This Is The Dream Of Win And Regine« (albumspår, Has A Good Home, 2005)
Audio clip: Adobe Flash Player (version 9 or above) is required to play this audio clip. Download the latest version here. You also need to have JavaScript enabled in your browser.
Fleet Foxes, »White Winter Hymnal« (singel & albumspår, Fleet Foxes, 2008)
Audio clip: Adobe Flash Player (version 9 or above) is required to play this audio clip. Download the latest version here. You also need to have JavaScript enabled in your browser.
Lyssna på Nollnolltalet.se-listan på Spotify! Den finns både med Lyssna också-låtar, och utan.
Etiketter:
Death Cab For Cutie
,
Final Fantasy
,
Fleet Foxes