Publicerat den
30 September 2009
under
Listan
av
Gästskribent
.
2 kommentarer
.
93. Camera Obscura, »Lloyd, I'm Ready To Be Heartbroken«
(singel & albumspår, Let's Get Out Of This Country, 2006)
Gästskribent: Sara Berg
Minns ni när man brukade brevväxla med sina vänner? Man läste ord från någon man tyckte om och svarade sedan med andra ord, fast några var samma. Nuförtiden visar vi uppskattning genom att upprepa vad någon annan redan sagt. Det kallas RT − retweet − och förekommer på Twitter.
Samma förfarande kan appliceras på musik, men då kallas RT för cover. Kurt Cobain gillade The Vaselines och använde sålunda texten till »Molly's Lips« i en egen version av låten, José González tolkade The Knifes »Heartbeats« av samma anledning.
Med sin »Lloyd, I'm Ready To Be Heartbroken« återvänder Camera Obscura till brevväxlandet. Istället för att bara upprepa Lloyd Coles »Are you ready to be heartbroken?« till annan musik, väljer de den lite mer omständliga, men personligare varianten: ett svar med nya ord, även om några är samma.
Det är kanske den finaste hyllning man kan få. Och någonstans insikten att det bara vore enfaldigt att försöka förbättra en låt man redan tycker har allt. Dessutom är ett svar på en fråga alltid mer intressant än att få höra frågan igen.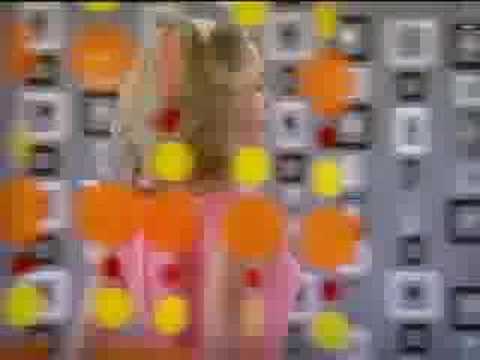 »Lloyd, I'm Ready To Be Heartbroken« är tweepampig symfonipop med Tracyanne Campbells lätt plågade röst som utmärkt balans och motvikt till det söta. I videon dansar ett lyckligt leende par omkring, medan Campbell ser olycklig ut i popfrisyr.
Hade hon vetat att hon sjungit en av 00-talets bästa låtar hade hon kanske varit gladare.
Sara Berg är frilansjournalist i Malmö. Hon tycker att »The View« med Gentle Touch är 00-talets bästa låt.
Lyssna också på:
Comet Gain, »You Can Hide Your Love Forever« (singel, 2001)
Audio clip: Adobe Flash Player (version 9 or above) is required to play this audio clip. Download the latest version here. You also need to have JavaScript enabled in your browser.
My Favorite, »Burning Hearts« (EP-spår, The Kids Are Alright, 2003)
Audio clip: Adobe Flash Player (version 9 or above) is required to play this audio clip. Download the latest version here. You also need to have JavaScript enabled in your browser.
Teenage Fanclub, »It's All In My Mind« (singel & albumspår, Man-Made, 2005)
Audio clip: Adobe Flash Player (version 9 or above) is required to play this audio clip. Download the latest version here. You also need to have JavaScript enabled in your browser.
Etiketter:
Camera Obscura
,
Comet Gain
,
My Favorite
,
Sara Berg
,
Teenage Fanclub